Create a Personalized Group Greeting Card Using Your Own Images
Upload your own images or design to make your card even more personal.
Create a card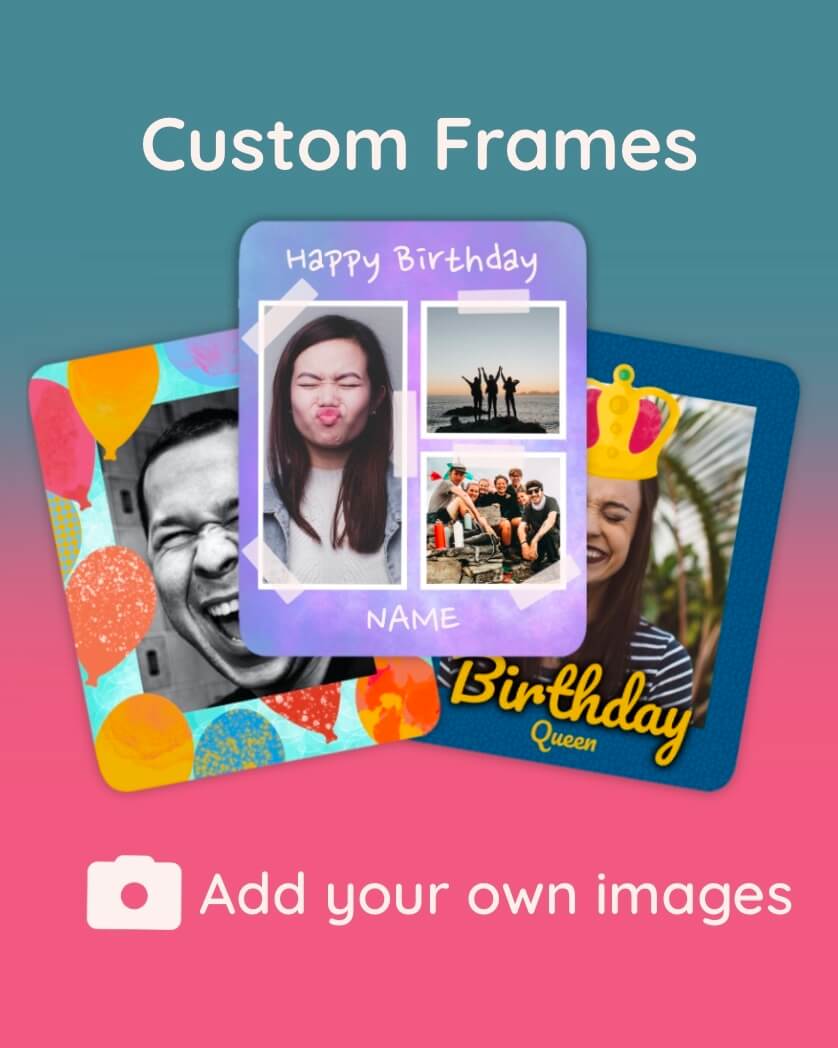 Pick a Custom Design
Don't worry you can change this later.
See What Our Users Think
More about our custom group cards
How do our group cards work?
Our digital greeting cards are easy to use. Pick one of our designs - whether it's a Christmas, Thanksgiving, work farewell, or any other occasion, we've got you covered. Once you've picked a design, and selected a delivery date, you will be given a link to share with friends and colleagues. They will be able to add their heartfelt messages - all without having to sign up. When your card reaches its scheduled delivery date it will be sent to the recipient's email. It's as easy as that!
How can I upload my own image for the card cover?
You can upload your own design for your card cover by selecting our blank/custom design from the list of designs. After entering the recipient name you can then upload your own image and resize it to fill the cover. We suggest using an image that is 500px x 400px or anything larger in a 5:4 ratio, however our editor will allow you to scale it to the size you need.
How can I use a pre-made template?
We have lots of pre-made templates where you can upload your own images and text on the cover. We have templates in most of our categories including leaving card templates and birthday card templates. Simply select one of our templates then after entering the recipient details click on the template fields to upload an image or edit the text.