Send a Group Greeting Card Online
The easiest way to pass a virtual greeting card around your office.
Create a card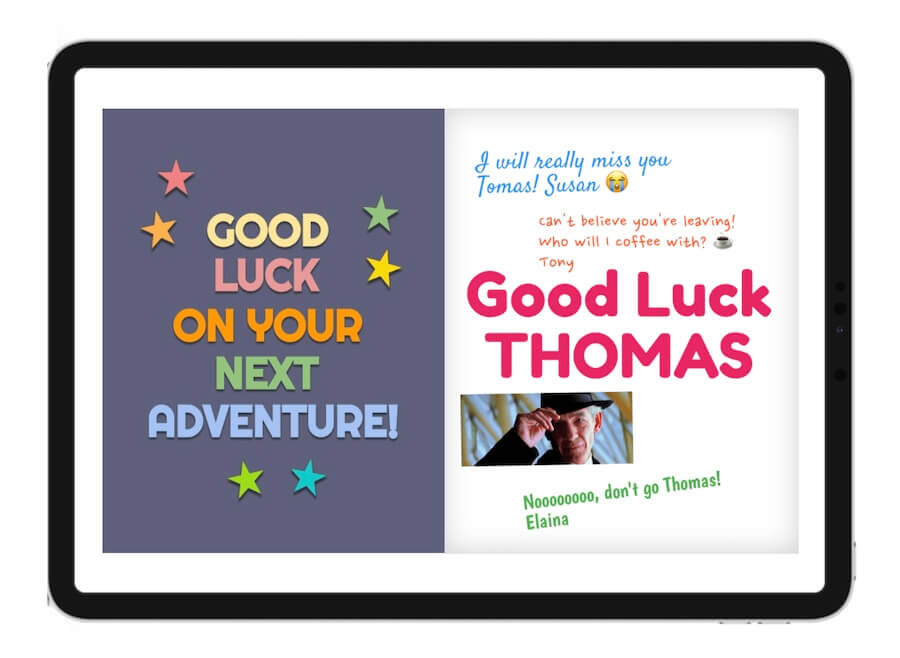 Make it your own
Unlimited Signatures ∞
Get unlimited pages and signatures for friends and colleagues to sign.
Style Your Card 🎨
Choose your signature's font, colour, size, rotation and place it anywhere on the card.
Make it fun 🥳
Add emojis and custom messages to make your card extra special.
Get started
Join over 1,000,000 other people using our greeting cards




Pick a design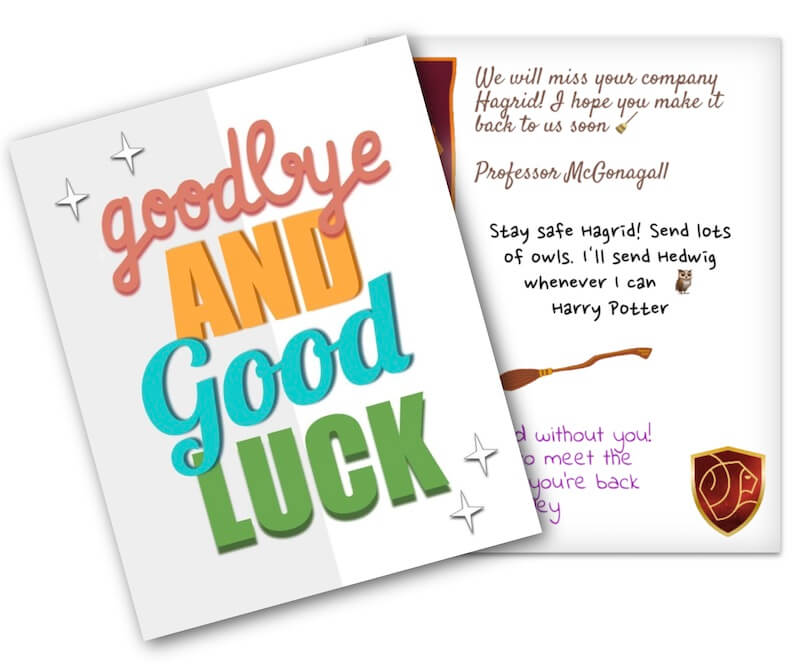 Try our demo card
See how it works
Sign a leaving card for Hagrid!
He's about to go on a sabbatical in the hope of finding a dragon. Let him know how much he means to the school before he leaves.
Sign the demo card
How it works
Choose a design
Pick one of our designs, add your friend's name, email and select a delivery date.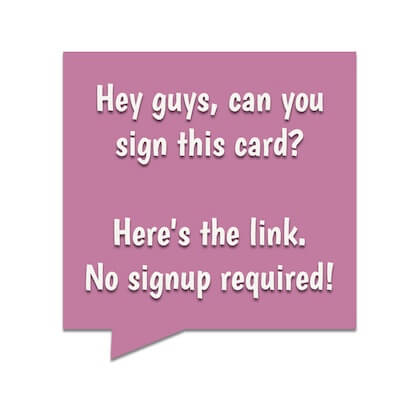 Ask people to sign
Share the link with friends and colleagues and start signing.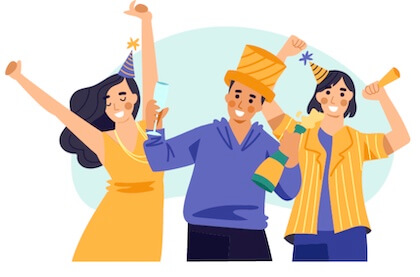 We'll send the card
The card will be emailed to the recipient on the date you choose.
Get started
Save up to 40%
Annual Plans
Let your employees know how much you value them and save money with an annual plan.
View plans